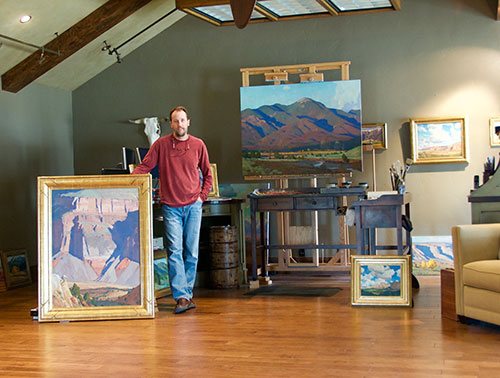 Close to Home
October 12th – 15th, 2020.
Paint the valleys and mountains in Northern Utah.
Join us for a 4 day workshop in which we will explore the beautiful landscape at/around Russell's studio. We will be outside painting on the spotters. We will also spend time in Russell's studio going over different approaches to larger studio pieces. We will look at a limited palette and how it helps control color harmony.
Workshop Location: At the studio
Meet Monday morning at 8:00 my studio, with a 6:00 PM dinner at our home on Sunday the 11th for those who have arrived by then.
Cost is $675/person.
This does not include flight/hotel/ or meals.
To register, fill out the form below.