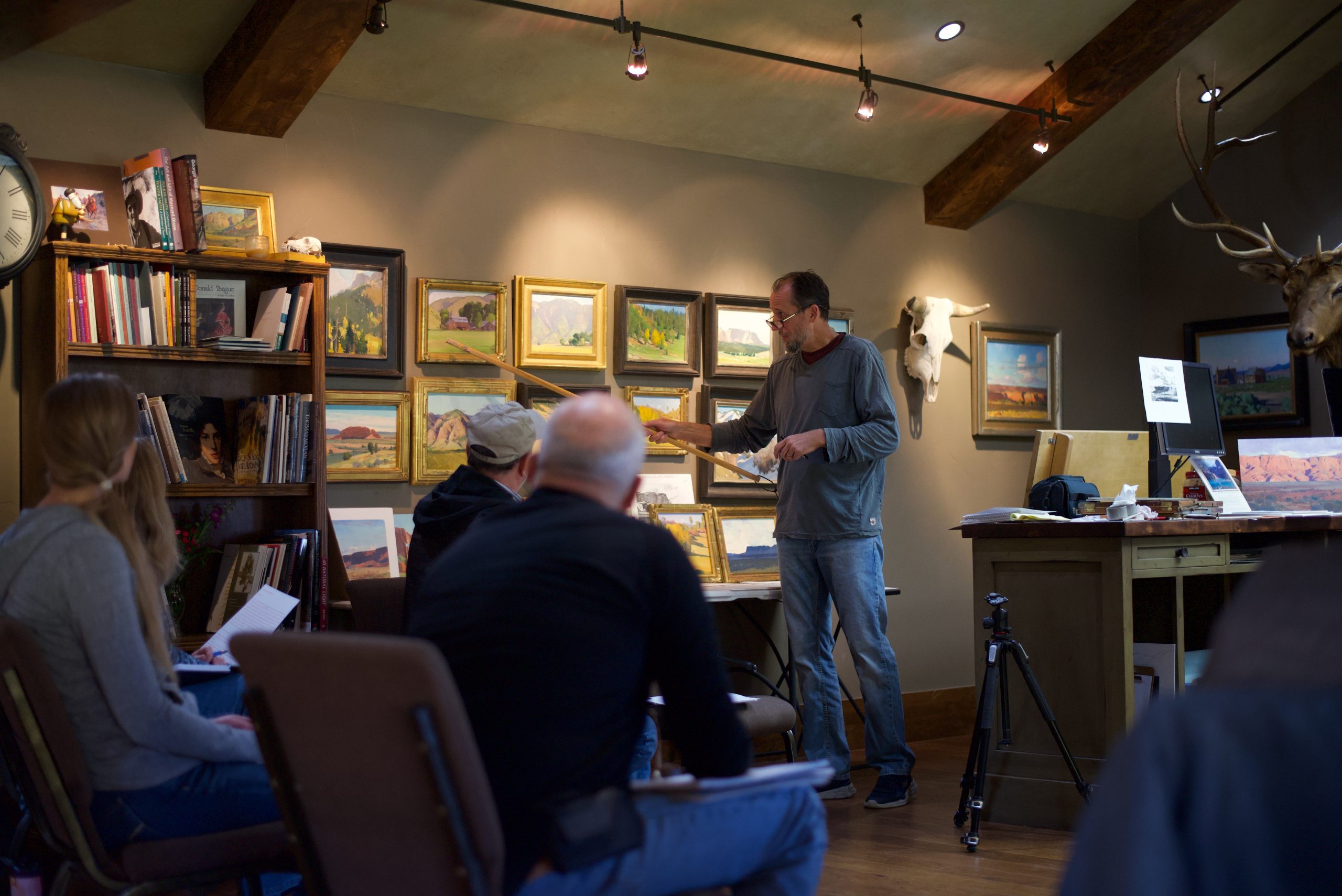 Please join Russell as he will be teaching at the Scottsdale Artists' School February 6-8, 2023.
Russell teaches the keys to painting landscapes. You will learn about composition, color relationships and color harmony through the use of a limited palette in this studio class, adding depth and character to your work. The focus will be on finding the essence of what one wants to express in their painting.
This workshop is for all skill levels and will run each day 9AM-4PM. Students should bring their own references, whether field studies or photographs to work from in the studio. There will be individual instruction as well as critiques throughout the workshop.
Registrations are accepted on a first come first serve basis, and can be done
HERE
.
If you have any questions pertaining to the workshop you can view area, school information, and policy
HERE
in the digital 2022-2023 Workshop Catalog.
We look forward to February 2023 and hope to see you there!